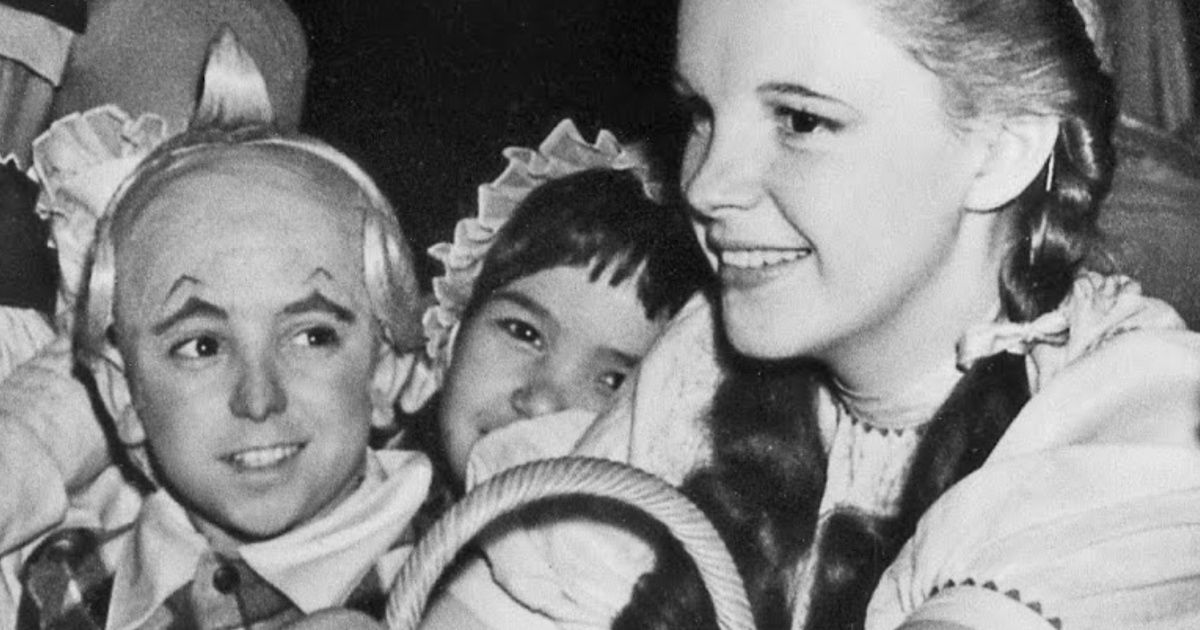 Betty Ann Bruno, a former child star turned successful reporter, has passed away. Bruno, who Deadline reports to be one of the last living actors to have portrayed a munchkin in the 1939 film The Wizard of Oz, died on Sunday in Sonoma, California. Her passing was confirmed by her husband with a post on Facebook, noting how it came suddenly. Bruno was 91 years old.
"I am so sorry to have to tell you Betty Ann's heart left us today," Bruno's husband, Craig, said in the statement. 'We were at the kanikapila in Sonoma and she had just finished dancing Pua Mana. She developed a sudden, splitting head ache and I drove her to Emergency. She made it to the from desk and collapsed on the floor with a massive heart attack."
He added, "We were together 46 years. I am devastated."
Bruno was born Betty Ann Ka'ihilani on Oct. 1, 1931, in Wahiawa, Hawai'i. After relocating to Los Angeles in her youth, Bruno would become a child actor, making her film debut in 1937's The Hurricane. She'd follow this up with her casting as one of 12 children to play a munchkin in The Wizard of Oz. Her family would move away from L.A. soon after, bringing an end to Bruno's acting career. She'd recount her experience working on the film in her 2020 memoir The Munchkin Diary: My Personal Yellow Brick Road.
In 2018, actor Jerry Maren died at the age of 98, marking the passing of the last adult actor to have portrayed a munchkin in the classic film. At the time, it had been reported that the last living munchkin had died, though Bruno told the New York Post that there were still some of the child actors that remained, stating, "Wait a minute, I'm a munchkin and I'm still alive!" Bruno also recalled how the child actors playing munchkins were "always in the background," as the filmmakers "didn't want to see children's faces but they wanted our little bodies."
Related: The Wizard of Oz Violin Going Up for Auction, Could Fetch $20 Million
Betty Ann Bruno Became an Emmy-Winning Reporter
In adulthood, Bruno would go on to find success in journalism. As an investigative reporter, she worked for San Francisco's KTVU-Channel 2 for over 20 years before she retired in 1992. During her run as a reporter, Bruno won three Emmy Awards. Through her work, she had also married former KTVU photographer Craig Scheiner with the two having three sons together.
Bruno also had great passion for hula dancing, and had been given the nickname "The Hula Lady." She founded the dance troupe Hula Mai and had reportedly been hosting monthly dance sessions where people were free to join her to dance and make music. The Hula Mai dance troupe is also said to have been putting on free shows at hospitals and care facilities to help bring joy to others.
Our thoughts our with Bruno's family at this time. Rest in peace, Betty Ann Bruno.
Denken wir abschließend daran, dass jedes Ende einen neuen Anfang mit sich bringt. Am Ende dieses Artikels können wir uns auf die gewonnenen Erkenntnisse, gewonnenen Erkenntnisse und die vor uns liegenden Möglichkeiten freuen. Lassen Sie uns gemeinsam mutig und optimistisch voranschreiten die Reise geht weiter, und unser Potenzial kennt keine Grenzen.