A nominee for Best Film at the Venice Film Festival, the Chilean vampire comedy, El Conde, by Pablo Larraín is coming to Netflix in September 2023. We have everything you need to know El Conde, including the cast, plot, trailer, and Netflix release date.
El Conde is an upcoming Chilean comedy directed and co-written by Pablo Larraín. Guillermo Calderón is the co-writer of the film. Fabula is the production company behind the movie, with Cristian Donoso and Segio Karmy serving as executive producers.
When is the El Conde Netflix release date?
We can confirm that El Conde will receive its worldwide release on Netflix on September 15th, 2023.
It has already premiered at the Venice Film Festival where it was shown on August 31st, 2023.
---
What is the plot of El Conde?
We have two synopsis for El Conde.
The first is short synopsis sourced from IMDb;
"Centers on Augusto Pinochet who is not dead but an aged vampire. After living 250 years in this world, he has decided to die once and for all."
The second synopsis, sourced from Netflix, is much longer;
"Jaime Vadell plays an elder vampire living in a ruined mansion in the cold southern tip of Chile, along with his long-suffering wife, Lucia (Gloria Münchmeyer), and his long-serving and extremely loyal butler (Alfredo Castro). As early scenes show, the count has been preying on his victims since the days of the French Revolution. Now, after 250 viciously power-hungry years, sustained by literal human blood as well as the figurative marrow of the workers of his country, he's plagued by the thought that the world will remember him as a thief and tyrant. He determines to eliminate blood from his diet in order to bring his endless life to a finish. But just as his greedy and hapless middle-aged children arrive at the remote property, the count unexpectedly has another change of heart."
The story of El Conde is inspired by Chile's former president and dictator Augusto Pinochet, who after seizing power in a military coup ruled Chile between 1973 and 1990.
Pinochet would eventually be arrested in London, UK, before being released back to Chile. Despite his best efforts the Supreme Court in Chile charge him with 300 human rights abuses, and lived the remainder of his years under house arrest.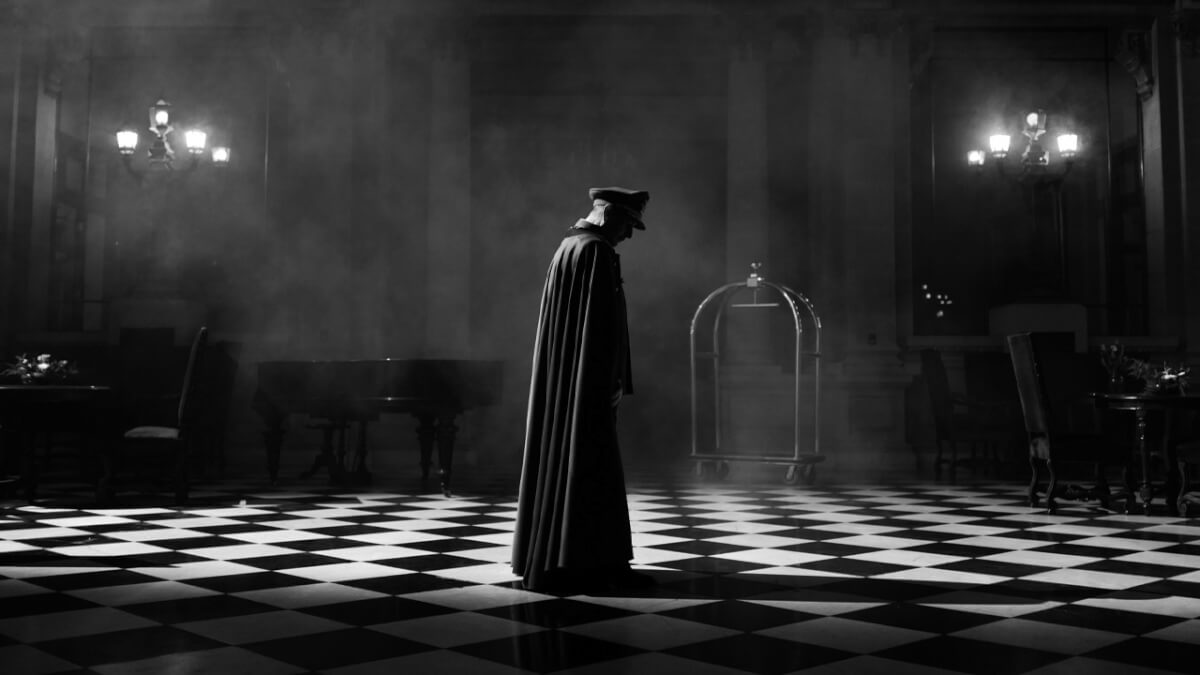 ---
Who are the cast members of El Conde?
The following are the cast members of El Conde
Jaime Vadell (Neruda, No, The Club) as El Conde, a 250-year-old vampire, and dictator facing down a long lifetime of regrets
Gloria Münchmeyer (Oldsters, 42 Days of Darkness) as Lucia, his wife and the mother of his brood of opportunistic heirs
Alfredo Castro (The Substitute, Tony Manero, The Club) as Fyodor, the butler with his own shadowy past
Paula Luchsinger (Ema, Spider, La Jauría) as Carmencita, a young French accountant who arrives to take stock of the situation
Antonia Zegers (The Club)
Diego Muñoz (Gatas & Tuercas)
Marcial Tagle (No)
Catalina Guerra (Primera Dama)
---
What is the movie runtime?
We can confirm that the runtime of El Conde is 110 minutes.
The film has also been given an R rating.
---
Are you looking forward to watching El Conde on Netflix? Let us know in the comments below!