One of Amazon Prime's most popular TV series, Good Omens, returned on July 28 with a second season. Though it was only six episodes, the show was filled with both new and familiar faces. The first season was an adaptation of the 1990 book of the same name by English writers Terry Pratchett and Neil Gaiman. A sequel was theorized and planned by Pratchett but never came to fruition. No other efforts have been made to write a sequel book since his death. So when a second season for the show was announced back in 2021, it was a pleasant surprise.
The source material for the second season is all new material from conversations Gaiman had with Pratchett in the past. The story is set ten years after the events of the first season. There is a conflict between Heaven and Hell that ropes the ex-angel and ex-demon into involvement. Now they must solve this mystery and keep preventing the Apocalypse from happening. Throughout the show, we will get some backstories of certain characters from the first season. And fan favorites have returned! So, who has returned for the second season?
David Tennant as Crowley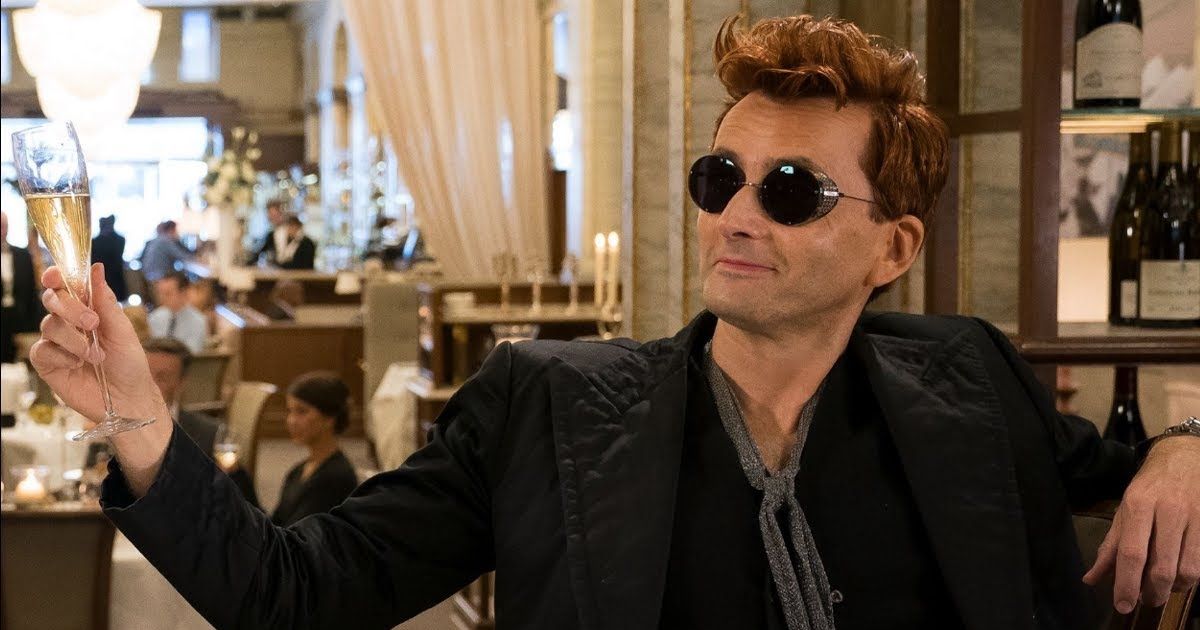 David Tennant is back again as part of the main cast, reclaiming his role as the dramatic demon Crowley. At the end of season 1, he and his angel best friend/life partner Aziraphale help prevent the end of the world from happening. In doing so, both the demon and angel are charged with treason by Heaven and Hell.
Crowley isn't very threatening for a demon, with morals equal to that of humans. While he does cause some form of evil in his own right, he's more mischievous than he is a bad person. David Tennant is a Scottish actor who quickly rose to fame thanks to his role as the tenth incarnation of the Doctor in the sci-fi series Doctor Who.
He then returned to that role in 2022 as the fourteenth incarnation. He has also acted on stage in pieces such as Hamlet and provided his voice for a variety of roles. He received the National Television Award for Special Recognition back in 2015.
Michael Sheen as Aziraphale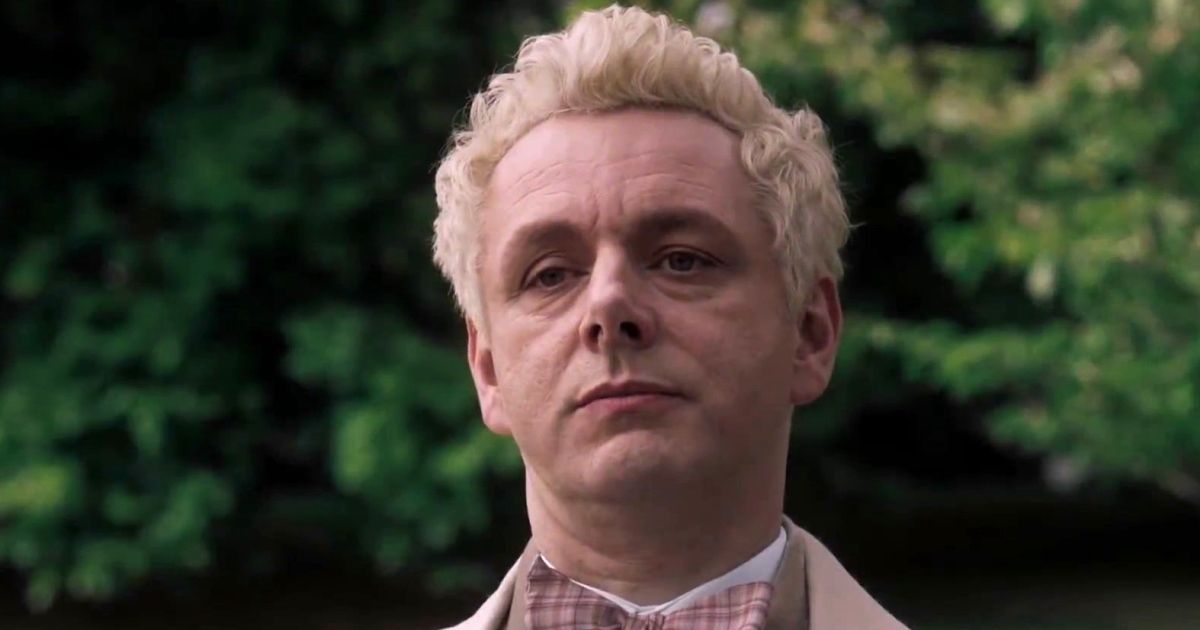 Another member of the main cast, Michael Sheen, is reprising his role as the fussy angel Aziraphale for the second season. He enjoys collecting and reading rare books and hates it when people try to buy his books (totally relatable). He is the best friend/life partner of the demon Crowley.
Fun fact: according to Gaiman, the relationship between Aziraphale and Crowley in the show is that of a love story, even though that was not his original intention in the book. His relationship with the demon continued to grow throughout this second season, leading to believe a third season would also be developed. Michael Sheen is a Welsh actor who worked primarily in theater before coming to the big screen. Other than Aziraphale, Sheen is well-known for his role as Dr. William Masters in the TV series Masters of Sex.
Jon Hamm as Gabriel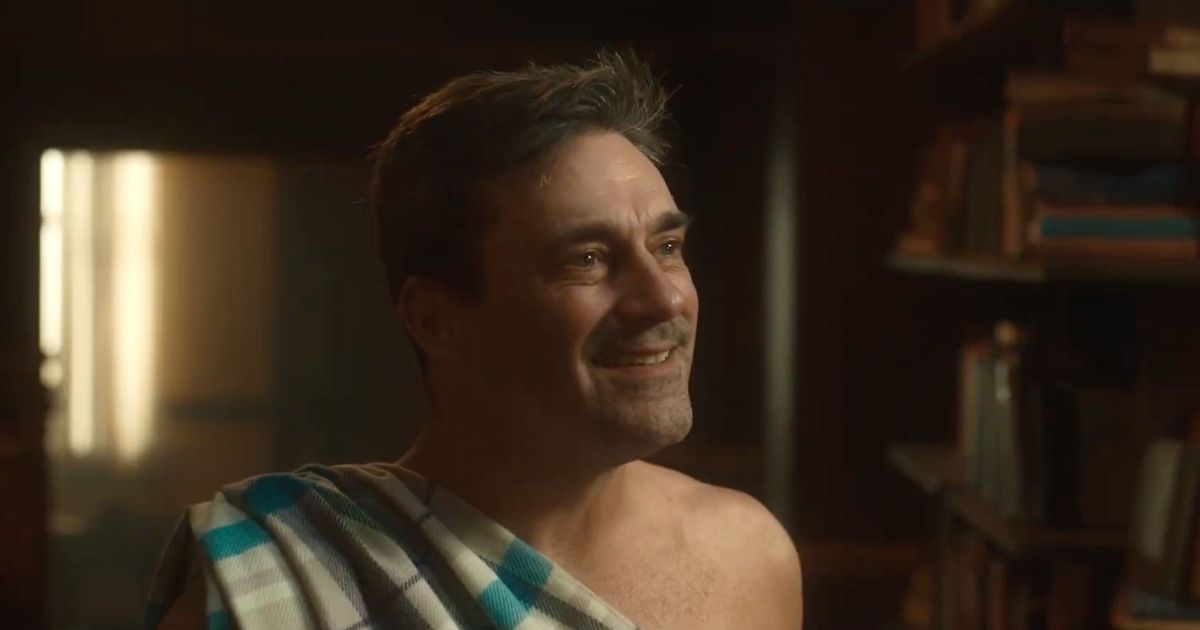 The archangel Gabriel will once again be played by Jon Hamm. Gabriel is Aziraphale's boss and is in charge of the forces of Heaven. In the first season of Good Omens, it was his job to make sure that Armageddon started on time. On the surface, this angel seems quite calm and well-mannered. But his true colors show whenever he is stressed.
Gabriel can be rude, self-righteous, and comes off as judgmental. He ends up falling in love with the demon Beelzebub. Yet, in the first episode of the second season, he shows up at Aziraphale's bookshop naked and with no memories. Jon Hamm is an American actor best known for his role as Don Draper in the period drama series Mad Men. He has won several awards during his acting career and was nominated for the Primetime Emmy Award a total of 16 times.
Related: These Are the Best Adaptations of Neil Gaiman Books, Ranked
Miranda Richardson as Shax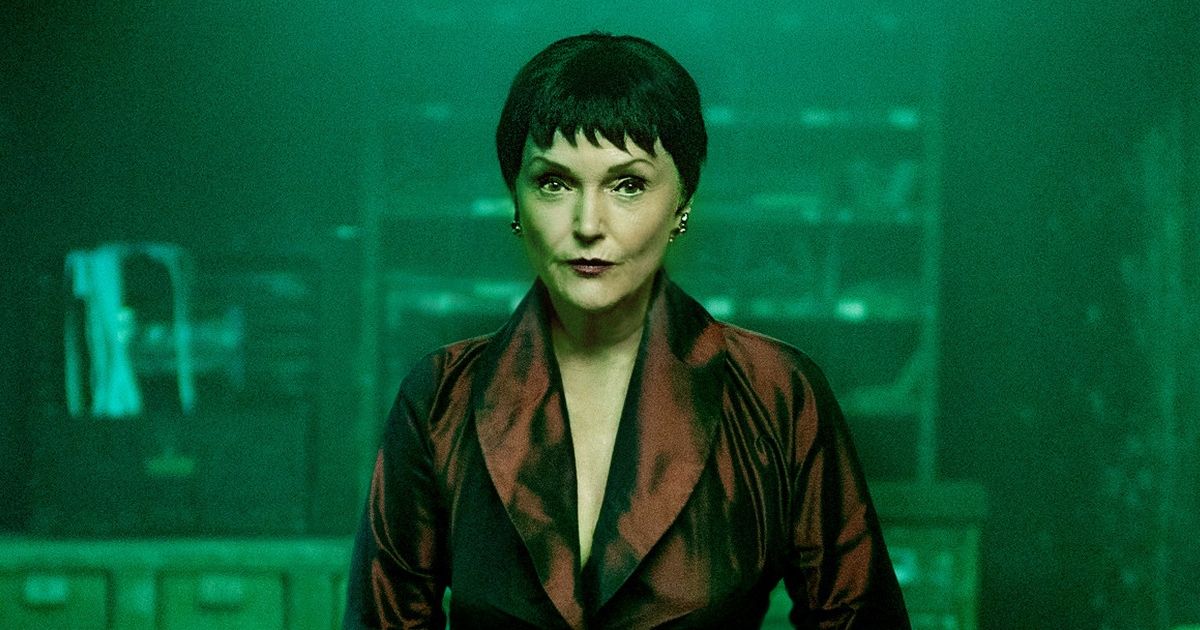 Shax is technically one of the newer characters, but the actress who plays her might seem familiar to you. That's because Miranda Richardson played Madame Tracy in the first season. She's back again in this second season, but as a demon who serves as a secondary antagonist for Crowley and Aziraphale.
Richardson's acting career stretches back to the early 1980s with many films and television shows. We have seen her in Harry Potter, Blackadder, Sleepy Hollow, The Phantom of the Opera, and so on. Her talent and energy are beyond measure, so she was perfect to return to Good Omens as an entirely new character.
Nina Sosanya as Nina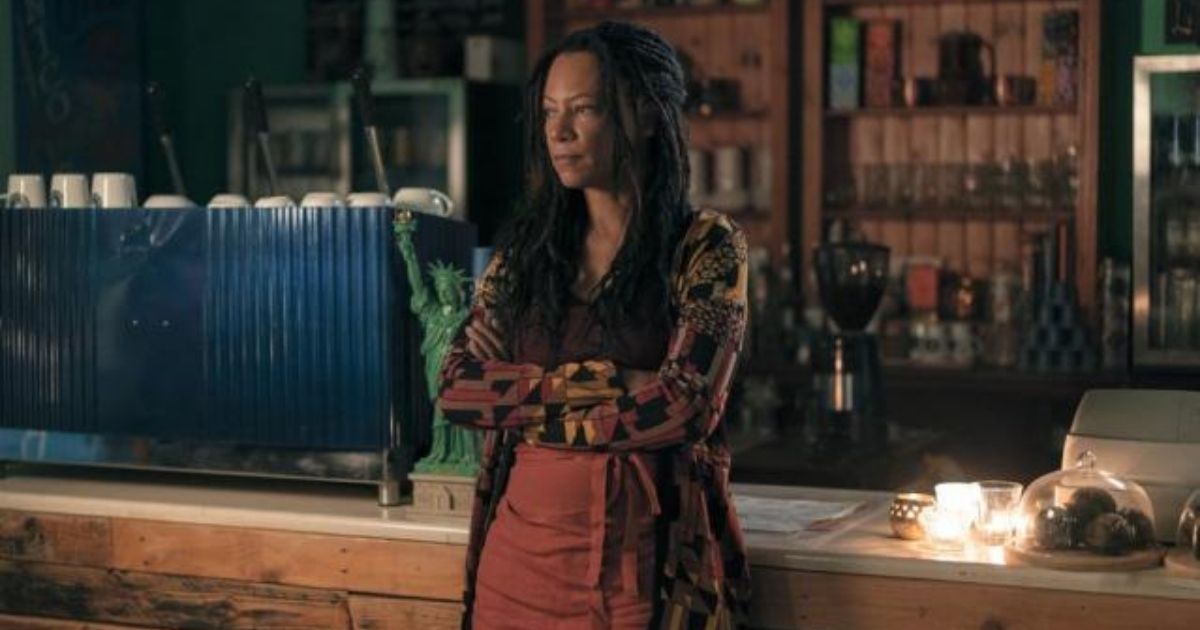 Yet another returning actress, Nina Sosanya, played Sister Mary Loquacious of the satanic order of nuns in the first season. She is back once again in season 2 as one of the main characters named, well, Nina. The character Nina owns the coffee shop "Give Me Coffee Or Give Me Death" next to Aziraphale's bookshop.
She develops a relationship with another character in the form of a subplot in the new season. Sosanya has had many roles in theater as well as cinema acting. She has appeared in pieces such as Love Actually, Five Days, Treasure Island, and Casanova.
Maggie Service as Maggie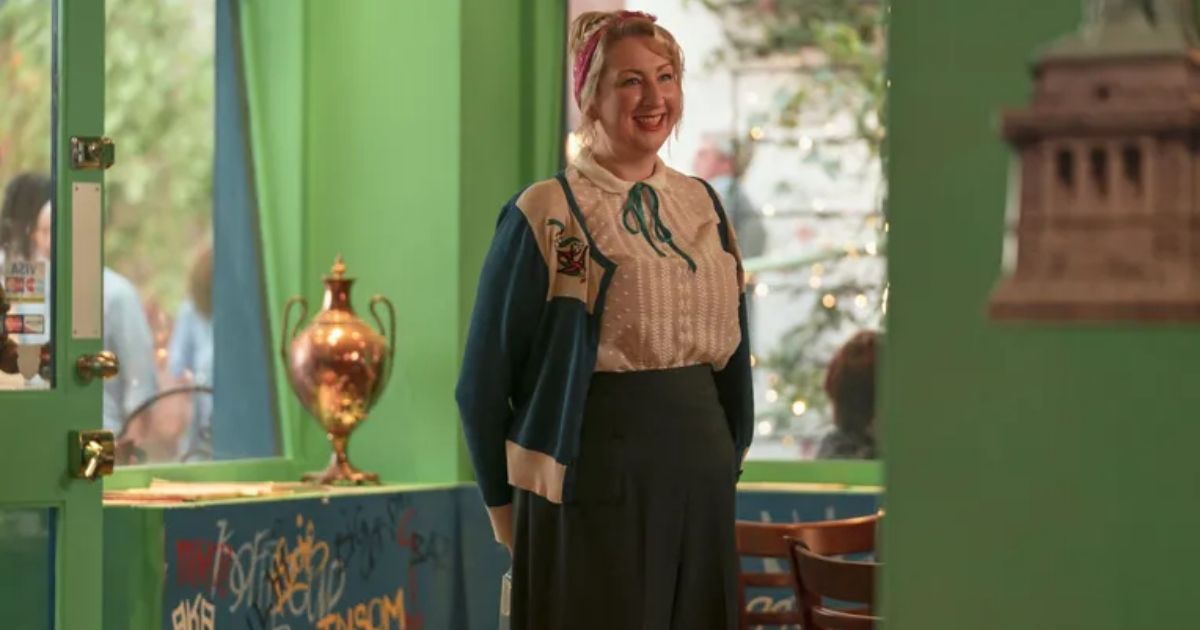 Maggie Service is also returning as a different character! Instead of being Sister Theresa Garrulous of the Satanic church from season 1, she is part of the main cast in season 2. She plays the character (appropriately named) Maggie, who owns a record shop called "The Small Back Room." Service trained at Webber Douglas and National Youth Theater before beginning her extensive acting career. She has had numerous on-screen television appearances in shows such as Quiz and Red Dwarf XI. She has also done on-stage performances.
Related: Good Omens' Season 2 Stars Unveil Presence of Hidden Gems and Easter Eggs
Other Returning Characters/Actors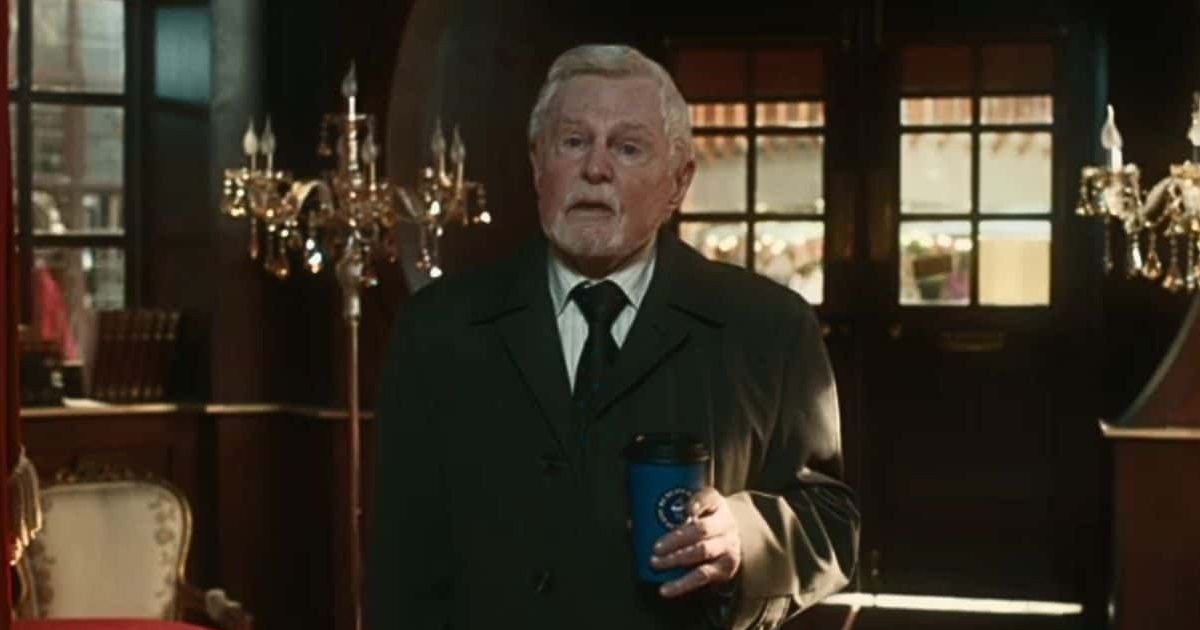 There are a few other familiar characters coming back to Good Omens. God has returned to Good Omens, sort of. Derek Jacobi (Gladiator; Dead Again) is reprising his role as Metatron, the Voice of God. Even in the books, Metatron is technically not God. He is an entity in his own right.
Doon Mackichan (Plebs; Smack the Pony) makes his return as Michael, the cold and manipulative archangel. Elizabeth Berrington (In Bruges; Secrets & Lies) makes her comeback as Dagon. Dagon is a demon who is commonly referred to as the Lord of the Flies. She was once an angel before she took part in the Devil's revolution.
In the first season, she was tasked to collect Crowley and take him back to hell. And finally, we have theater performer Paul Adeyafa (A Midsummer Night's Dream; Bancroft) as Eric. Technically, Adeyafa played the Disposable Demon, as he did not have a proper name. But Gaiman confirmed that in the original scripts, Adeyafa's character was supposed to be named Eric.