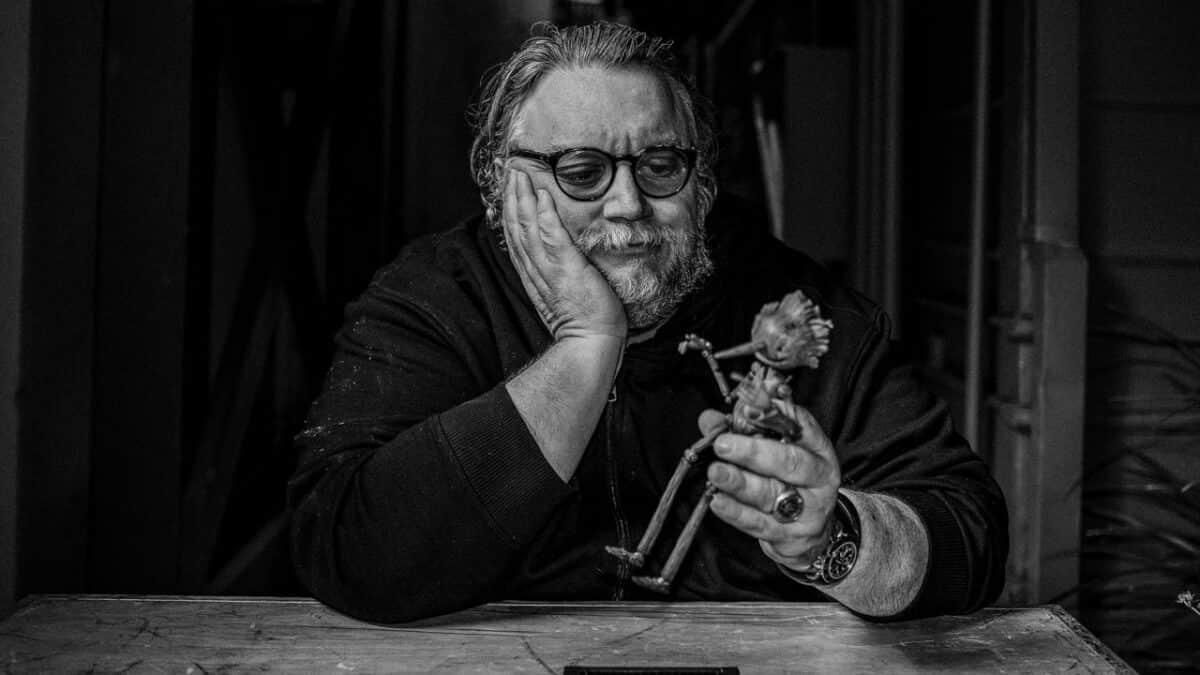 Guillermo del Toro's Oscar-winning stop-motion animated movie Pinocchio is getting a physical release courtesy of the Criterion Collection, sitting alongside some of the most prestigious films in history. 
A new listing for the movie popped up on the Criterion website with Guillermo del Toro's Pinocchio sporting spine number 1201 and set to release in 4K UHD, Blu-ray, and DVD on December 12th, 2023.
This news doesn't come as a complete surprise to us. Over the summer, we reported that one of the editors had posted online that he was reopening the project files to add new extended-edition content. The deleted Tweet from Chris Salters said:
"It's been a year since I first started on @Netflix's Handcarved Cinema, (Pinocchio doc) and it's time to crack it open to extend it for the #bluray release."
At the time, we speculated that it could head to the Criterion Collection, where eight Netflix Original movies have been released over the years, including Beast of No Nation and Marriage Story. We also said that several Netflix Originals have been released physically, but usually only when another company owns the underlying rights.
The reimagining of Pinocchio came to Netflix globally in December 2022 after premiering at the BFI Film Festival and having shown in select theaters throughout November. It was released to universal acclaim, and we rank it as one of the best Netflix animated movies ever.
It's not the first Guillermo del Toro movie to be released as part of the collection. Pan's Labyrinth and The Devil's Backbone are both part of the collection, too, and the creator has been a massive advocate for physical releases in recent years.
Here's the full list of special features Criterion lists for the upcoming release:
4K digital master, supervised by directors Guillermo del Toro and Mark Gustafson, with Dolby Atmos
One 4K UHD disc of the film presented in Dolby Vision HDR and one Blu-ray with the film and special features
Handcarved Cinema, a new documentary featuring del Toro, Gustafson, and cast and crew, including the film's puppet creators, production designers, and animation supervisor
Directing Stop-Motion, a new program featuring del Toro and Gustafson
New conversation between del Toro and film critic Farran Smith Nehme
New interview with curator Ron Magliozzi on The Museum of Modern Art's 2022 exhibition devoted to the film
New program on the eight rules of animation that informed the film's production
Panel discussion featuring del Toro, Gustafson, production designer Guy Davis, composer Alexandre Desplat, and sound designer Scott Martin Gershin, moderated by filmmaker James Cameron
Conversation among del Toro, Gustafson, and author Neil Gaiman
English subtitles for the deaf and hard of hearing and English descriptive audio
PLUS: Essays by film critic Matt Zoller Seitz and author Cornelia Funke
The release also sports a new cover design by James Jean.
Here's what the new release looks like:
Will you be picking up Guillermo del Toro's Pinocchio this December? Let us know in the comments.