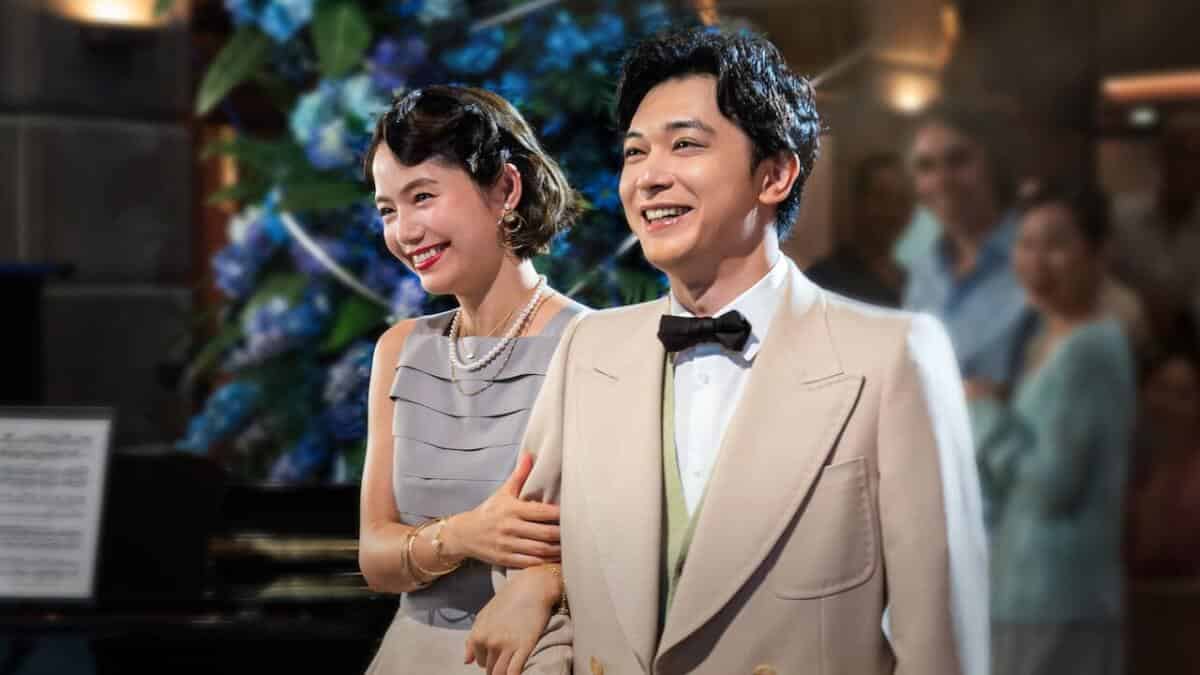 Yoshizawa Ryo and Miyazaki Aoi star in Netflix's brand new romantic comedy film, In Love and Deep Water. The Japanese rom-com is coming to Netflix in November 2023, and we've got everything you need to know about the film, including, the plot, cast, trailer, and Netflix release date.
In Love and Deep Water is an upcoming Japanese Netflix Original romantic comedy movie written and directed by Yûsuke Taki. The film is produced by Yoichi Arishige, and Tomoo Fukatsu with Django Film as the production studio.
Featured Videos – Article Continues Below…
When is In Love and Deep Water coming to Netflix?
With the release of the official teaser trailer, it has been confirmed that In Love and Deep Water is coming to Netflix on Thursday, November 16th, 2023.
---
What is the plot of In Love and Deep Water?
The synopsis for In Love and Deep Water has been sourced from IMDb Pro:
"Suguru, a devoted butler of a luxurious cruise ship, sees his life turned upside down the day he encounters Chizuru, a woman who claims that their respective partners are on the verge of cheating. Chizuru tries to convince him that they have to stop the cruise and go back to Japan to prevent their partners from cheating when one night, the two of them, along with five other passengers, witness a dead body floating in the rooftop pool. Strangely, all but Suguru pretend they haven't seen anything. While trying to uncover this mystery, Suguru and Chizuru are gradually drawn to each other."
---
Who are the cast members of In Love and Deep Water?
Yoshizawa Ryo plays the role of Ubukata Suguru. The Japanese actor is most well-known for his role as Ryusei Sakuta aka Kamen Rider Meteor in the Kamen Rider franchise. He has also starred in the live-action adaptation of Tokyo Revengers.
Miyazaki Aoi plays the role of Banjaku Chizuru. The Japanese actress is known for lending her voice talent to anime such as Wolf Children, Lonely Castle in the Mirror, and Colourful. As for J-Dramas, Aoi is known for her roles as Aiko Maki in Rage, and Sachhiko Kita in Harmful Insect.
The supporting roles are occupied by;
Yoshida Yoh as Yabuchi Hatsumi
Kikuchi Rinko as Horikawa Aina
Nagayama Kento as Ibuki Shintaro
Izumisawa Yuuki as Yuzawa Ryuki
Makita Aju as Hagiwara Shiori
Hasegawa Hatsunori as Kuruma Sohei
Takaoka Saki as Kuruma Misaki
Yunho as Sakumoto Kanato
Oogai Rumika as Kuruma Rena
Yasuda Ken as Kuruma Michihiko
Supporting unnamed roles belong to the following actors;
Okayama Amane
Matsui Airi
Kondo Yoshimasa
Miyazaki Tomu
Okabe Takashi
Nahana
Mashima Hidekazu
Hayashida Miyu
---
When and where was In Love and Deep Water filmed?
Filming reportedly took place between mid-August 2022, and late-September 2022.
Filming also reportedly took place in the Aegean Sea, Greece.
---
What is the movie runtime?
It has been confirmed that In Love and Deep Water has a runtime of 125 minutes.
---
Are you looking forward to watching In Love and Deep Water on Netflix? Let us know in the comments below!