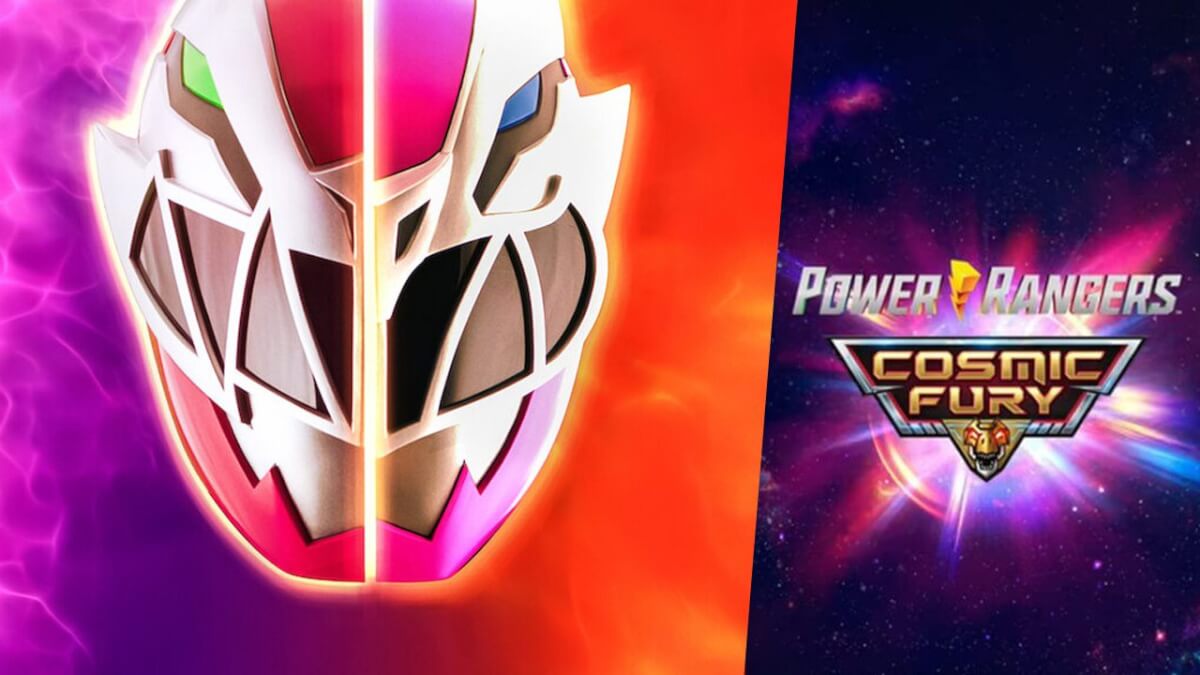 The 30th season of Power Rangers is coming to Netflix in September 2023! The Dino Fury Rangers will now become the Cosmic Fury Rangers, and a familiar face joins the team. David Yost will reprise his role as the original Blue Power Ranger, Billy Cranston.
Please note: this article was first published on September 2nd, 2022, and has been updated over time to reflect new updates.
Up until 2021, Nickelodeon had the rights to new episodes of Power Rangers (Netflix received episodes after initial airing) first, but that all changed once we heard rumors that Netflix would be taking over as the sole distributor for Dino Fury season 2 (or season 29 of the show).
Dino Fury season 2 arrived on Netflix exclusively in two parts. The first half dropped in early 2022, and the second arrived on Netflix US on September 27th, 2022. A 30th-anniversary special was also released on Netflix in April 2023.
---
Season 30 of Power Rangers is coming to Netflix exclusively
Netflix Family confirmed that Netflix would be receiving Cosmic Fury in 2023 via a post on Facebook on September 1st, 2022.
Their Facebook page states:
"We're proud to announce that Power Rangers: Cosmic Fury will begin filming this fall & debut next year! For the 1st time since Mighty Morphin Power Rangers, the current cast will be returning for a 3rd season!"
Season 30 was first revealed at the end of August 2022 at PMC 2022, alongside the announcement that Simon Bennet would return to serve as executive producer. Becca Barnes and Alywn Dale will serve as writers on the new season.
Happy #PowerRangersDay, #RangerNation! We're proud to announce that #PowerRangers: Cosmic Fury will begin filming this fall & debut in '23 with Simon Bennett returning as EP! For the 1st time since Mighty Morphin Power Rangers, the current cast will be returning for a 3rd season! pic.twitter.com/c1ZAaTYJ8H

— Hasbro Pulse (@HasbroPulse) August 28, 2022
Per the announcement, all the cast members for Dino Fury are returning, including:
Russell Curry as Zayto, the Yellow Ranger
Hunter Deno as Amelia Jones, the Red Ranger
Kai Moya as Ollie Akana, the Blue Ranger
Tessa Rao as Izzy Garcia, the Green Ranger
Chance Perez as Javi Garcia, the Black Ranger
Jordon Fite as Aiyon, the Gold Ranger
For the first time in Power Ranger history, a woman will take the mantle of Red Ranger as Hunter Deno aka Amelia Jones trades in the Pink Ranger suit for Red.
This will also be the first time since the Mighty Morphin Power Ranger that a cast has returned for a third season.
This is brand new to the franchise, as we've always seen the "changing of the guard" after two seasons of each entry.
Teasing the 30th season of the show on a Hasbro Pulse live stream, writers Becca Barnes and Alwyn Dale said:
"For season 30, what we wanted to do is take risks and make the kind of Power Rangers show that we always wanted to bring to the screen. For our team that meant interconnected stories, big cliffhangers and constantly upping the stakes."
Simon Bennet, in the stream, said, "It is fantastic to be able to tell a continuing story across ten episodes because historically was 22 episode seasons which we actually shot a 44 episode seasons in one big lump and then split over the course of two years, you end up a lot of standalone episodes, and there isn't quite the same ability to build tension and build dramatic stakes in the way that you can if you've got one big interconnected story as we've got. So, there's no filler in season 30."
This is just one of the new Power Rangers projects expected to be in development for Netflix, including what's referred to as a "Power Rangers Universe" that's thought to consist of new shows and movies.
Sadly for Power Rangers fans, most of the early seasons of Power Rangers remain away from Netflix. That's after removing 722 episodes of the early seasons and specials removed in February 2021.
Power Rangers Cosmic Fury First Look and Netflix Release Date
Netflix finally announced that the first season of Power Rangers Cosmic Fury is coming to Netflix on September 29th, 2023.
It's Morphin Time! Power Rangers Cosmic Fury will premiere exclusively on @Netflix September 29th and include the return of the Mighty Morphin Blue Ranger, Billy Cranston. Check out the all-new theme song now! 💥 pic.twitter.com/ZKSdRFjR5A

— POWER⚡️RANGERS (@PowerRangers) August 17, 2023
It has also been revealed by Entertainment Weekly that David Yost will reprise his role as Billy Cranston, the original blue Mighty Morphin Power Rangers. It has also been confirmed that Yost's Billy Cranston will also fight alongside the Cosmic Rangers, so fans can look forward to seeing the Blue Ranger in action once more.
Simon Bennett, the executive producer of Cosmic Fury had the following to say about Yost's recasting;
"We felt it would be a meaningful landmark for fans to have David return to the show in a significant role, playing a mentor, And on a personal level, it was a thrill to be working with the O.G. Blue Ranger. David's calm and positive spirit kept us all grounded and reminded us of the Ranger legacy we were striving to do justice to."
He elaborated further revealing that there were plans for Yost's return to the franchise prior to the 30th-anniversary special Always & Forever, however, the anniversary special will remain separate to the Cosmic Fury series.
This season will also see the return of the evil Lord Zedd;
"Lord Zedd has escaped, and this time his rampage extends to the farthest reaches of space! The Rangers need to find new Zords and new powers to face Zedd's latest threat, and they won't do so alone. Joined by some familiar faces, they will discover the power of the Cosmic Orbs and become the Cosmic Fury Rangers, armed with new uniforms, new weapons, and an entire new fleet of Zords!

Ever the tech genius and master of logic, Billy's help is crucial to the Rangers in their battle against Lord Zedd, Billy's expertise shines as the team rallies to fend off both a galactic invasion and the potential undoing of all the good that came from the Mighty Morphin Power Rangers team."
---
Are you looking forward to season 30 of Power Rangers coming to Netflix in late 2023? Let us know in the comments down below.